Historical Maps of Second Life Birthdays
Here are some cool historical SL birthday region maps of previous Second Life Birthdays celebrations. Second Life officially turns 10 years old on 23rd June 2013 and it's great to be part of SL history. The SL10B Community Celebration is happening to celebrate 10 years of Second Life and the party is huge this year.
There doesn't seem to be any maps of either SL1B, SL2B or SL3B. Managed to find SL birthday maps from SL4B to SL10B which are shown below. Enjoy!
SL4B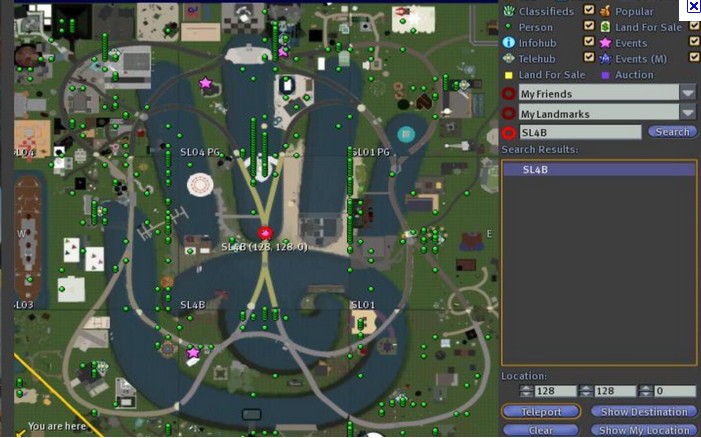 SL5B
SL6B
SL7B
SL8B
SL9B
SL10B
The structure of the birthday sims and design has changed alot since SL4B. Hopefully the next 10 years we will see more SL birthday map changes and interest.
Posted on June 17, 2013, in Second Life, Second Life Stats, SL Announcements, SL Birthday, SL Breaking News, SL Community, SL Cool Stuff, SL Maps, SL News Alert, SL Snapshots, SL Summary, SL10B and tagged Second Life, SL Birthday, SL Breaking News, SL Events, SL News, SL10B. Bookmark the permalink. 3 Comments.