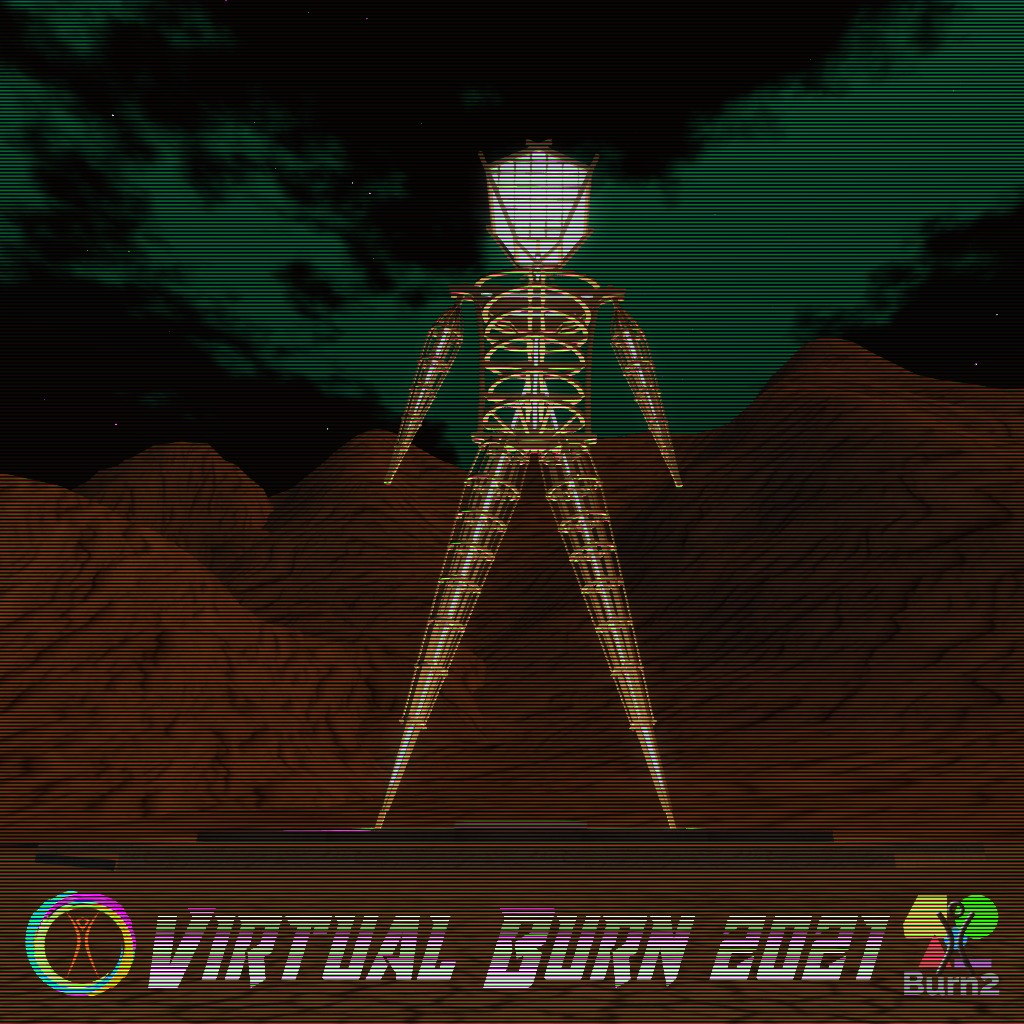 The BURN2 Virtual BURN week in Second Life starts today at 6pm SLT on Sunday 29th August through until midnight on Sunday 5th September 2021. The event will be held at the Burning Man – Deep Hole region and everyone is welcome to attend. There will be many workshops, stories being told, fire dancing, live DJs, live performers and more.
Check out the BURN2 Event Schedule
The Temple and The Man will be burning once again towards the end of next week (4th – 5th September). The Man creation is based on the original Man by Zoren Manray and the Temple Caelum of Stars is a original design by Daark Gothly.
The virtual Burning Man event has been running every year in Second Life since 2003. The event is one of the oldest running events on the grid. In 2010 Linden Lab downsized and the ownership of Burning Man was transferred/renamed to BURN2 where the community carried on the annual events.
I have blogged about my experiences over the years attending BURN2 and sharing snapshots with the community. I have volunteered at the welcome gates during various years which I really enjoyed doing. The burns of the man and the temple are probably the best highlight for me. The annual events are really good fun on the playa as it brings everyone together to make new memories.
Join the BurningMan 2.0 group in Second Life to stay updated on the latest news and upcoming BURN2 events. Please spread the word about BURN2 Virtual BURN week starting today.