The new Firestorm Viewer splash page went live during this weekend and it's now visible when logging into the Firestorm Viewer. On 10th February there was a brief moment or two where it changed then went back to the default view. I think it looks really good now as you can see all the important information at a glance. Great work 🙂
What's New ?
The grid status and slightly technical parts are shown at the very top of the new splash page followed by Firestorm Blog postings, Linden News and the Blogger Network postings. Under that there are showcase places from the Second Life Destination Guide (What's Hot Now, Recently Added, Featured Events and Editors Picks. All the links open and are direct to the destination. There are social media links located in the top right corner to stay updated via Flickr, YouTube, Facebook and Twitter.
The Old Firestorm Viewer Splash Pages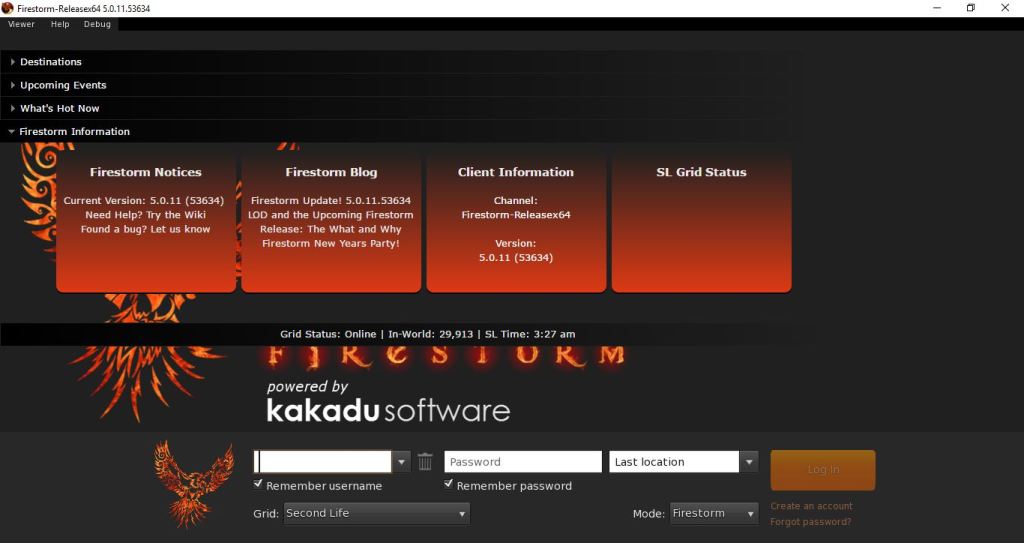 What do you think of the new look Firestorm Viewer splash page ?