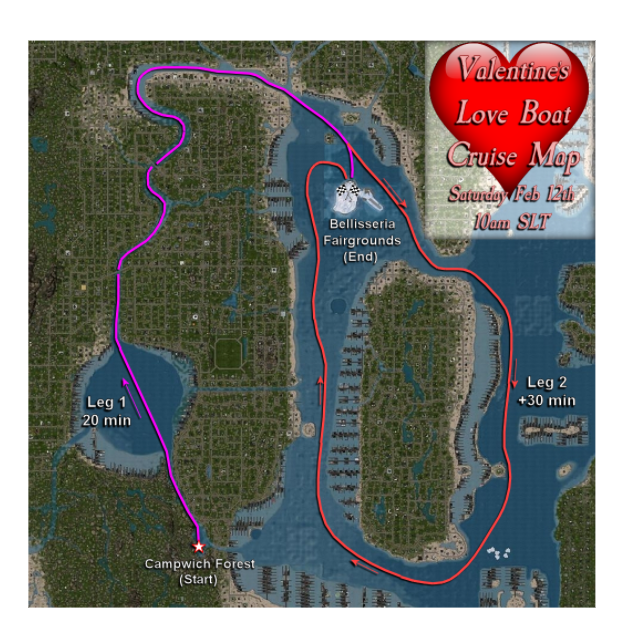 On 7th February 2022 Patch Linden announced event details for the upcoming Valentine's Love Boat Cruise and Party via the Second Life Forums under the Linden Homes section.
The 2022 romantic valentine's cruise will start at Campwich Forest starting at 10am SLT on Saturday 12th February 2022. The route goes up north through the nice river areas and then it finishes at the Bellisseria Fairgrounds where there will be a party lasting for roughly four hours until 2pm SLT.
11.30am SLT+ – special live performer followed by live DJs until 2pm SLT
The cruise should last approximately 50 minutes and there are kiosks placed inworld to collect the map of the route along with music streams. It's actually a good route to follow on both legs to be honest.
Useful SLURLS
Event Guidelines
Please keep it within the General maturity rating only.
No political signs or themes.
Please keep all decorations in a Valentine's theme.
No cruise ships or extra-large ships that would block the waterways for other residents taking part.
Join in with the valentine's celebrations this year and spread the word.