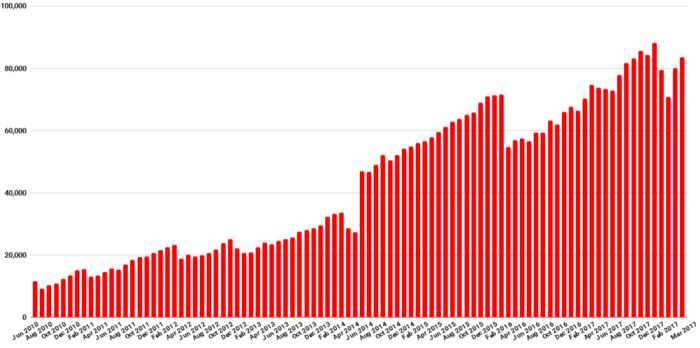 According to Hypergrid Business latest report for March 2018 it looks like OpenSim total land area is still increasing month on month. Apparently OpenSim land area gained a total of 3, 400 standard region equivalents this month. The number of active users increased by 1, 300 this month.
The biggest grid on OpenSim at the moment is the OSgrid with a total of 20, 203 standard region equivalents. Kitely comes in 2nd place with a total of 17, 372 regions followed by Atek Grid with just 7, 011 regions. The grids with the most active users at the moment: OSgrid with 4, 183 users followed by Metropolis with 3, 473 users and GreekLife with 2, 313 users.
For some reason InWorldz have not reported their stats for this month or last month.
Recently Kitely reached a new milestone of 100, 000 registered users with significant growth over the past year. The Kitely Market now has "11,566 product listings in Kitely Market containing 22,261 product variations, of which 17,218 are exportable. Kitely Market has delivered items to 257 OpenSim grids to date".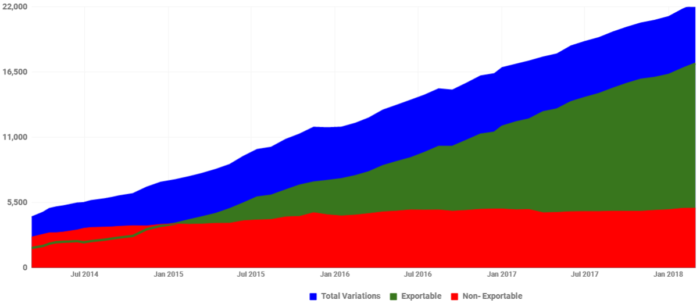 Second Life Total Land Area – As of 18th March 2018
Total Main Grid Regions: 23, 298
Private Estates: 16, 058
Linden Owned: 7, 240