In 2015 Second Life lost some amazing talented people and they will never be forgotten. Here are some that sadly passed away during 2015. If you know of any others that have passed away in Second Life during 2015, please add them in the comments section below.
Selene Spellhunter – Passed away on 21st September 2015.
Lumiere Noir – Passed away on 10th August 2015.
Sylva Petrov – Passed away on 6th June 2015.
ScarletCSkylaC – Passed away on 21st May 2015.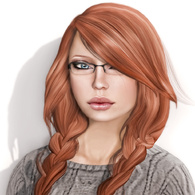 Rest in peace to the friends we lost in 2015.