Today marks my 23rd birthday officially in real life and it's time to celebrate big style. I can't believe time is going by so quickly and that i'm in my young adulthood. I have really enjoyed visiting places and attending big events in Second Life over the years which I have huge interest in.
It's now been five years since I transferred over from the Teen Grid which only feels like yesterday. It's been a great journey during the past five years on the main grid with so many happy highlights and I'm excited to continue my adventures for many more years to come. I've met so many nice friends over the years in Second Life and I would like to say a big thanks for all the awesome support.
Let the party celebrations begin!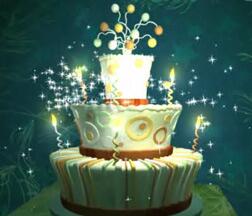 Wow 23 years….woooot 😀